James R. Lane is a retired photojournalist who observed through the lens of his cameras both the glamorous and the grungy sides of mankind in the final, exciting decades of the 20th century. With over 23 years of experience reporting on the day-to-day wonders, strife, triumphs and tragedies that we Americans call life, Lane covered celebrations and disasters, killers and kings, politicians and pundits, sports giants and kindergarten frolics. Along the way he received a priceless education in what being human really means.
From the greatest humanitarians to the most humble unsung heroes Lane finds inspiration for his characters in everyday humanity's seemingly limitless potential for incredible kindness and compassion, as well as its darker side of unreasoning cruelty and bloodlust. An admirer of powerful cars, rugged trucks, fancy motorcycles and exotic aircraft, Lane has driven, ridden or flown in nearly every type of motorized device. Gliders, too. Years of exposure to firearms, edged weapons and harsh language taught him that while war may be hell, living in enslavement is worse.
Well into retirement, Lane now lives the life of a hermit in northwest Mississippi, where he enjoys peace and quiet while working on new writing projects.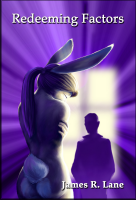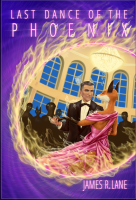 Jim Lane's popular book Redeeming Factors, long out of print, is now available once again in a soft cover trade paperback from Lulu Press. For years only used copies were available through Amazon.com and rare book dealers, and often at outrageous prices. Nowadays, new print copies are readily available directly from Lulu Press, as well as through Amazon.com, Barnes & Noble.com, and as eBooks in both Kindle (from Amazon.com) and Nook (from Barnes & Noble) formats. Since it is also listed in the "books in print" catalogue, a print copy can also be ordered through your favorite new-book dealer.
In August, 2016, Redeeming Factors received a slight revision (mainly a few typos and one technical error that no reader ever caught!), and at that time a new, exciting novel from Lane called Last Dance of the Phoenix was published, also through Lulu Press. Click on the "Novels" link above for synopsis and opening chapter previews and then visit his Lulu bookstore to pick up a copy. The new book is also available from the same sources as Redeeming Factors, and in print, Kindle and Nook eBook formats.