James R. Lane is a retired photojournalist who observed through the lens of his cameras both the glamorous and the grungy sides of mankind in the final, exciting decades of the 20th century. With over 23 years of experience reporting on the day-to-day wonders, strife, triumphs and tragedies that we Americans call life, Lane covered celebrations and disasters, killers and kings, politicians and pundits, sports giants and kindergarten frolics. Along the way he received a priceless education in what being human really means.
From the greatest humanitarians to the most humble unsung heroes Lane finds inspiration for his characters in everyday humanity's seemingly limitless potential for incredible kindness and compassion, as well as its darker side of unreasoning cruelty and bloodlust. An admirer of powerful cars, rugged trucks, fancy motorcycles and exotic aircraft, Lane has driven, ridden or flown in nearly every type of motorized device. Gliders, too. Years of exposure to firearms, edged weapons and harsh language taught him that while war may be hell, living in enslavement is worse.
When not working his day job, Lane can usually be found peering through the windshield of a car or truck, or grinning over the handlebars of a motorcycle or a mountain bike. Sometimes he squints down the sights of a firearm, and occasionally he scowls at the screen of a computer. He calls northwest Mississippi home. He seldom sits still.
---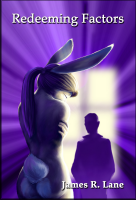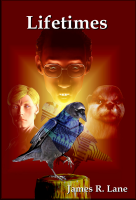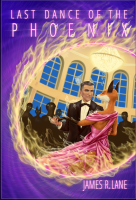 Jim Lane's popular books Redeeming Factors and Lifetimes were both out of print for many years, but are becoming available once again. You may be able to find copies of them through places like Amazon.com, but they are likely outrageously priced. Jim is still puzzled by this, but for the moment the books are unavailable through any other medium.
Now of August 2016, Redeeming Factors has been newly revised and is available in softcover trade paperback from Lulu Press! Lifetimes will soon undergo revisions as well and will be made available at a later date. An new exciting novel from Jim Lane called Last Dance of the Phoenix has just been released for the first time, also through Lulu Press.. Click on the "Novels" link above for synopsis and opening chapter previews and then visit his Lulu bookstore to pick up a copy.. All three books will soon be available in Kindle (mobi) and Nook (epub) formats as well.